About Us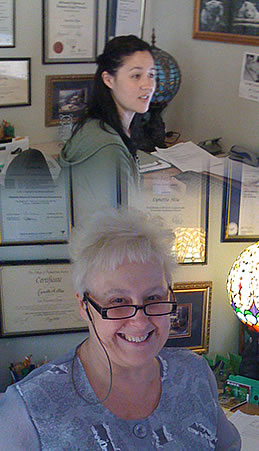 Lanne Conveyancing was first established in 1995 and came to Box Hill in 2002. Lanne Conveyancing is a family business run by mother and daughter team, Lyn Miu and Suyene Rakogiannis.
Lanne Conveyancing was Melbourne's Best: Highly recommended Melbourne Observer 2006 and a finalist in the Whitehorse Business Awards for Excellence in Business in 2011.
Lyn has a legal background. She has always been employed in legal offices as a legal executive in both Australia and the UK working in all areas of law but specialising in conveyancing.
Lyn holds a Conveyancing Licence, an Advanced Diploma of Legal Practice, a Diploma of Financial Services (Conveyancing) and a Certificate of Law Procedures.
She is a Fellow of the Institute of Legal Executives and an Associate Member of the Law Institute Victoria.
Sue joined the firm in 2007. Prior to joining Lanne Conveyancing Sue had a career in the medical field. In 2007 she decided on a career change and joined Lanne Conveyancing. In 2008 she obtained a Diploma of Financial Services (Conveyancing) and in 2009 became a partner in Lanne Conveyancing. Lanne Conveyancing has Professional Indemnity Insurance.